Posts By Category
Posts By Location
Upcoming Events
February, 2016:

Friday, February 20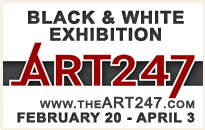 March, 2016:


Advertise Your Event on ENP!
More info here
Wednesday, February 26, 2014
On Friday, you just up and quit. Not even the Common Council knew you were quitting, which is the one group that should have been warned in advance. No two-week notice, no "this will be my last term" ... nothing. You just ... quit.
What kind of a mayor quits on his city in the middle of his term? We didn't realize that you had been putting out resumes while you were supposed to be running the city. You said that you lost your passion for the job. Was it something we said? Or was it something you did?
Mr. Tucker, just tell us the truth. After everything we have been through together, just tell us the truth. Because I would honestly rather hear it from you than from a state or federal investigator. I would rather have the man who ran my city longer than any other mayor stand up like a responsible human being and just admit that he made mistakes. But you didn't do that.
Dennis Gabryszak resigned his public position in shame, but he never took his Facebook page down. The day you quit on us, Mr. Tucker, your Facebook page was down. It is still down.
If you have nothing to hide, then why are you hiding?
You will be exploring jobs in the private sector? Okay, but what about all of those people who believed in you enough to vote you in for a third consecutive term?
I could have actually just brushed the whole thing off it weren't for your smug interview on television in your last hours in office. In your television interview, you smirked when you indicated that your resignation had nothing to do with the credit card scandal. You said that "no one resigns over $9,000." Then you smiled again.
That is the point when I got angry. How dare you act smug as you abandon a city that has nothing but problems facing it. And how dare you act like every politician just up and abandons his constituents when a private sector job comes calling.
If you didn't want to be mayor, then why did you run? You knew you were locked in for four years. If we were just your carry-over hobby until you got a "real" job, then why didn't you tell us that in the beginning? There were a lot of things you left out when you told us stuff on the campaign trail, weren't there Mr. Tucker.
I agree with you Mr. Tucker. No one resigns over $9,000. That is why a lot of people are assuming that this whole thing has just begun. What was the real story behind the bid opening for the parking ramp demolition? What about the engineering study that convinced you that a parking lot should replace the parking ramp, instead of putting shops there to bring people downtown?
Lockport is in a heap of trouble Mr. Tucker, and you just abandoned us like that. It would be like a surgeon doing an important surgery and then deciding, halfway through the surgery, that he wanted to take a job at an auto assembly plant. You were elected to serve a full term. Now you won't. And you don't have the decency to tell us why.
Now here's the part that really hurts. You did a lot of good things for Lockport. Most people don't know how hard you fought to get public funds to come to a city that Albany and Washington could care less about. You fought for our city and you did everything you could to leave your mark on our city.
Being a mayor is a thankless job. No matter what you do, you are not going to make everyone happy. But it just seemed like you were a lot more interested in keeping your friends happy than in keeping the city happy.
I used to be a supporter of yours. I defended your name to people who did not understand how hard it is to be the mayor of a city with such a diverse population as Lockport. Now you have abandoned me, and you have abandoned my city. I guess the others were right.
A politician does not just suddenly resign his position and disappear unless there is a good reason. What did you do to our city, Mr. Tucker, that caused you to quit so suddenly? I hope that whatever you did, Anne McCaffrey can fix it. We all hope that.
I want to wish you good luck Mr. Tucker, but you turned your back on my city before I could even say anything. Whatever you did will come out in the coming months and years, and then we will all understand why you quit on us. Maybe then, you won't be smiling when you admit what really happened.
Nick Oliver is a Niagara County resident and former Mike Tucker supporter. You can read his column every Wednesday. He can be reached at NickOliver@writeme.com.
---
Don't miss any updates from East Niagara Post.
Add us on Facebook, Twitter, and Google+.